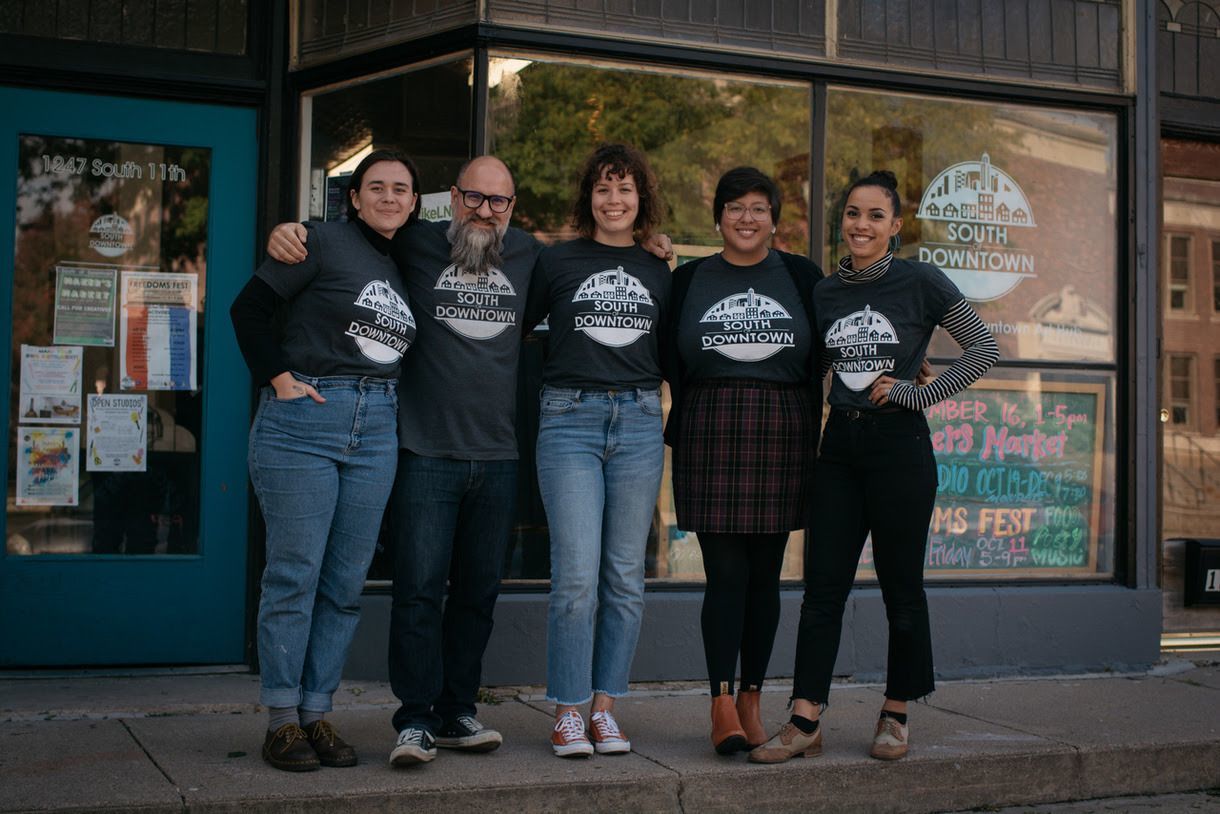 It is with a mix of sadness and gratitude that the Board of Directors announces Shawn Ryba's departure as Executive Director of the South of Downtown Community Development Organization (SDCDO) effective December 17, 2021. Over the last five years, Shawn has been instrumental in many new initiatives to support residents in the Everett and Near South neighborhoods.

His leadership and the inspiring leadership of the staff have not only left a lasting impression by developing best practices for asset-based community development work in Lincoln, but will leave a permanent legacy at South of Downtown Community Development Organization. While we will miss him and his vision for neighborhood work, we wish him the best of luck in his new endeavors. We want to thank him for the years of dedicated service to building the organization from the ground up which involved many significant community accomplishments, including: 
Recruited and retained resident talent to serve as community builders and community advocates;
Made countless connections with residents by going to community spaces and places where they were already at;
Worked with community stakeholders and residents to develop the South of Downtown Art Hub community space;
Purchased two long-time vacant properties to be redeveloped for affordable homeownership and rental housing opportunities;
Helped to establish Nebraska's first Community Land Trust;
Secured over $3 million dollars for organizational operations and new affordable housing development projects;
Created conditions and provided support to staff to establish the South of Downtown Maker's Markets;
One of a three-organization collaborative to receive the first Woods Charitable Fund Breakthrough grant to develop resident leadership and advance affordable housing policy;
Facilitated a four-year community-led redevelopment and strategic plan process for the South of Downtown area;
Successfully advocated with resident leadership and other affordable housing partners for the first city council-approved Affordable Housing Coordinated Action Plan for the city of Lincoln;
Made genuine commitment to enhancing diversity, equity and inclusion as an organization by taking part in a community partner collaborative that helped inform an organizational culture shift toward equity and justice;
Fundraised to support local artist, David Manzanares to complete Abuelos/Raices, a community mural project at 11th & G Streets;
Supported the location to foster small business expansion of JuJu's Cajun and Creole Vegan Cuisine.
Again, we cannot thank Shawn enough for the dedication, passion and enthusiasm he has given our organization over the past five years. He will be greatly missed by the staff, Board, volunteers and supporters alike. We look forward to following the success of his career in his new role as the Executive Director at Big Brothers Big Sisters Lincoln. We are excited for the next chapter of the South of Downtown CDO as we continue the important neighborhood work in South of Downtown. David Schmidt, SDCDO Board member will serve as interim director during this time of transition.