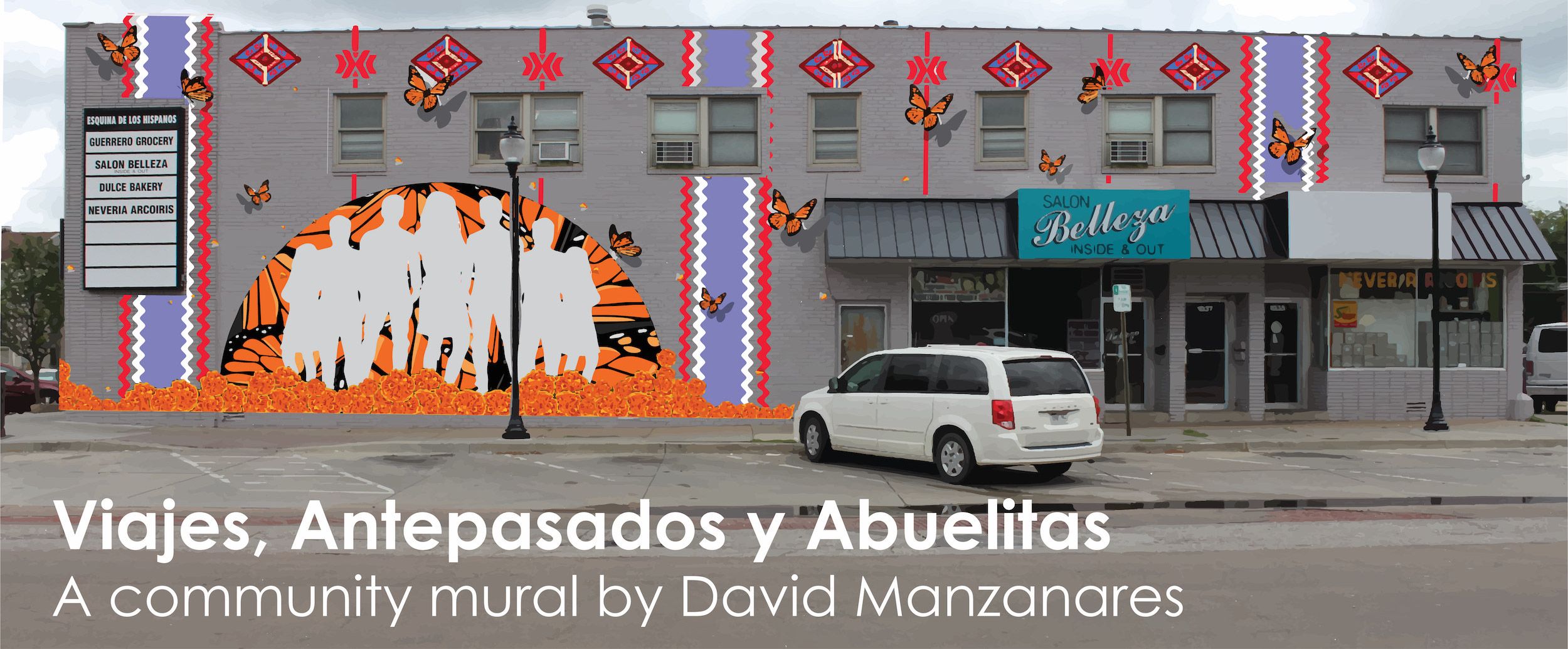 We have raised
$12,039.00
of our goal.
David Manzanares is a Mexican-American artist working primarily in sculpture and street art who has been a cornerstone in our community: teaching art classes to students at Everett Elementary and the F Street community center, and working on public art in the neighborhoods. David has proposed a mural at 801 S 11th St., Esquina de Los Hispanos, a series of businesses owned by Mexican and Hispanic-Americans in the community including Neveria Arcoiris, El Guerreros Market, Cloud 9 smoke shop, and Salon Belleza. These businesses are hubs for activity, community and both appreciation and celebration of Latinx culture.
The mural depicts grandmothers of our neighbors and community members who have passed. The grandmothers are placed in front of an eternal sun composed of monarch butterflies. The monarch butterfly according to Native mythology represents the souls of ancestors that return each year to rest in the sacred fir trees of central Mexico. Legend states that they are drawn by the alluring scent of the bright orange cempasuchil flowers that bloom in late autumn. Just as the sun sets and our loved ones must leave us, the sun and their presence will rise again to warm us in times of need. It is woven together using the traditional symbols from Chinanteco culture which are David's roots. 
This mural has been proposed at a pivotal moment in our community, where we are facing the disproportionate loss of our Latinx friends and neighbors due to the COVID-19 pandemic. This mural seeks to create public space for mourning, healing, and the celebration of culture. We ask for your support, the support of arts advocates and the Lincoln community in addition to grant funds to bring this necessary work of art to life. Thank you for your support.
HUGE thank you to our continued partner, the Lincoln Arts Council, for contributing $3,500 to the mural! We appreciate you. 
Thank you to Southeast Community College for contributing $1,000 to the creation of this project! We appreciate your support.