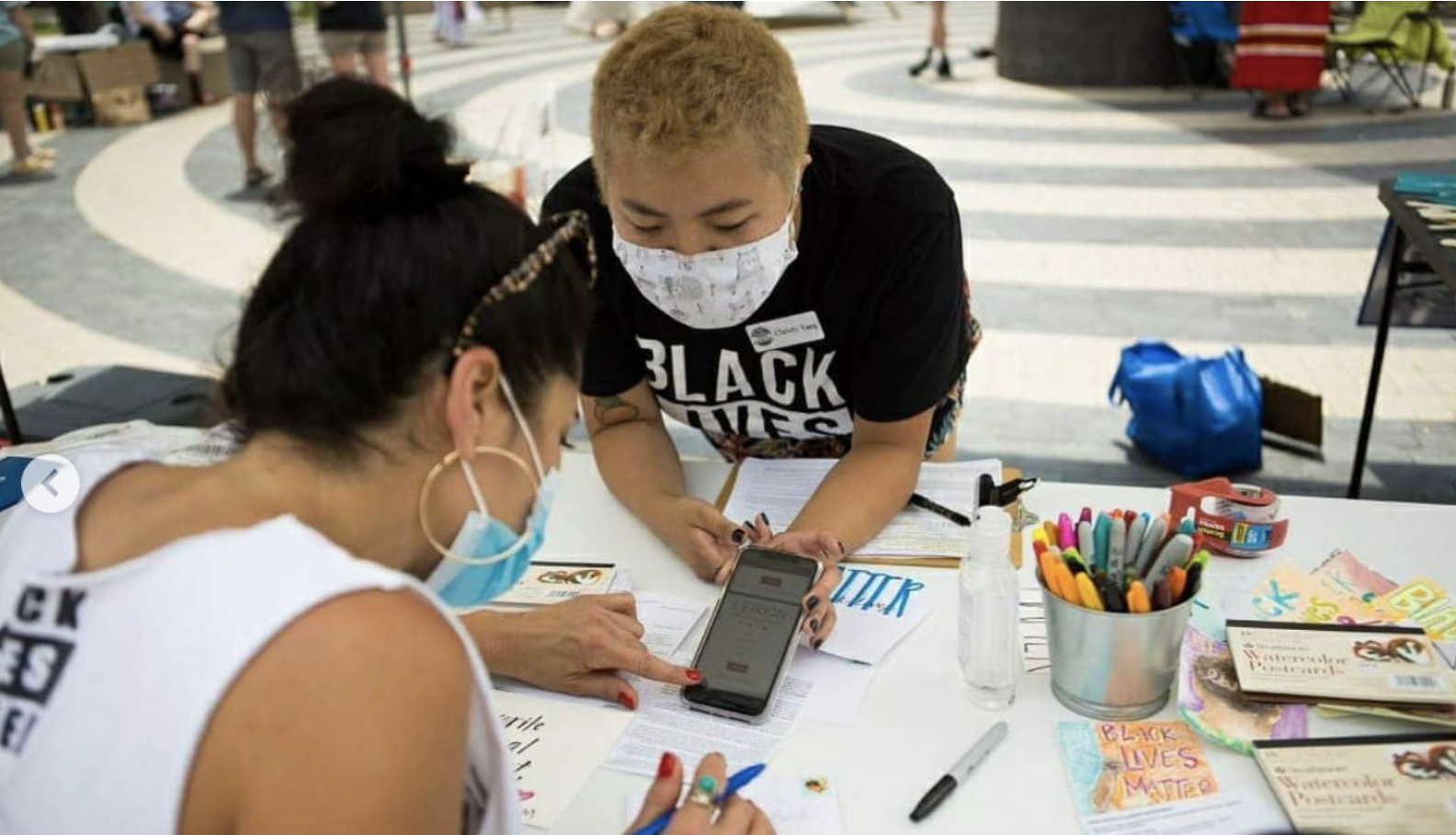 At a glance . . .
The South of Downtown CDO had a unique year, to say the least. Amid economic insecurity,
housing instability and public health crises caused by the COVID-19 global pandemic, calls for
racial justice with the Black Lives Matter movement nationwide and locally through the Black
Leaders Movement, the social isolation and community disconnectedness as a result of social
distancing precautions to stop the spread of the coronavirus, we, along with our friends and
neighbors persevered to continue building community in new and creative ways. The 2020 annual report
details what we view as our achievements throughout 2020 and how we kept our work going
while responding to the needs of our neighborhoods. You can read the full report HERE.
The sections are laid out as following:
Civic Engagement & Advocacy

Voter and Census 2020 engagement
Transparency on city and state processes
Contacting Decision Makers

 Community Building & Creative Placemaking

Creative workshops
Sustaining the Art Hub and creative placemaking initiatives
Events and holding space for community

Affordable Housing

Funding for development and redevelopment
Knowledge and information sharing
Mobilization and power building
Developing and implementing tools

Neighborhood Infrastructure and Access to Opportunity

Access to services and neighborhood efficacy
Maximizing and expanding shared spaces and land use
Public infrastructure maintenance
Access to economic opportunity
Increased market access

Holding Ourselves Accountable