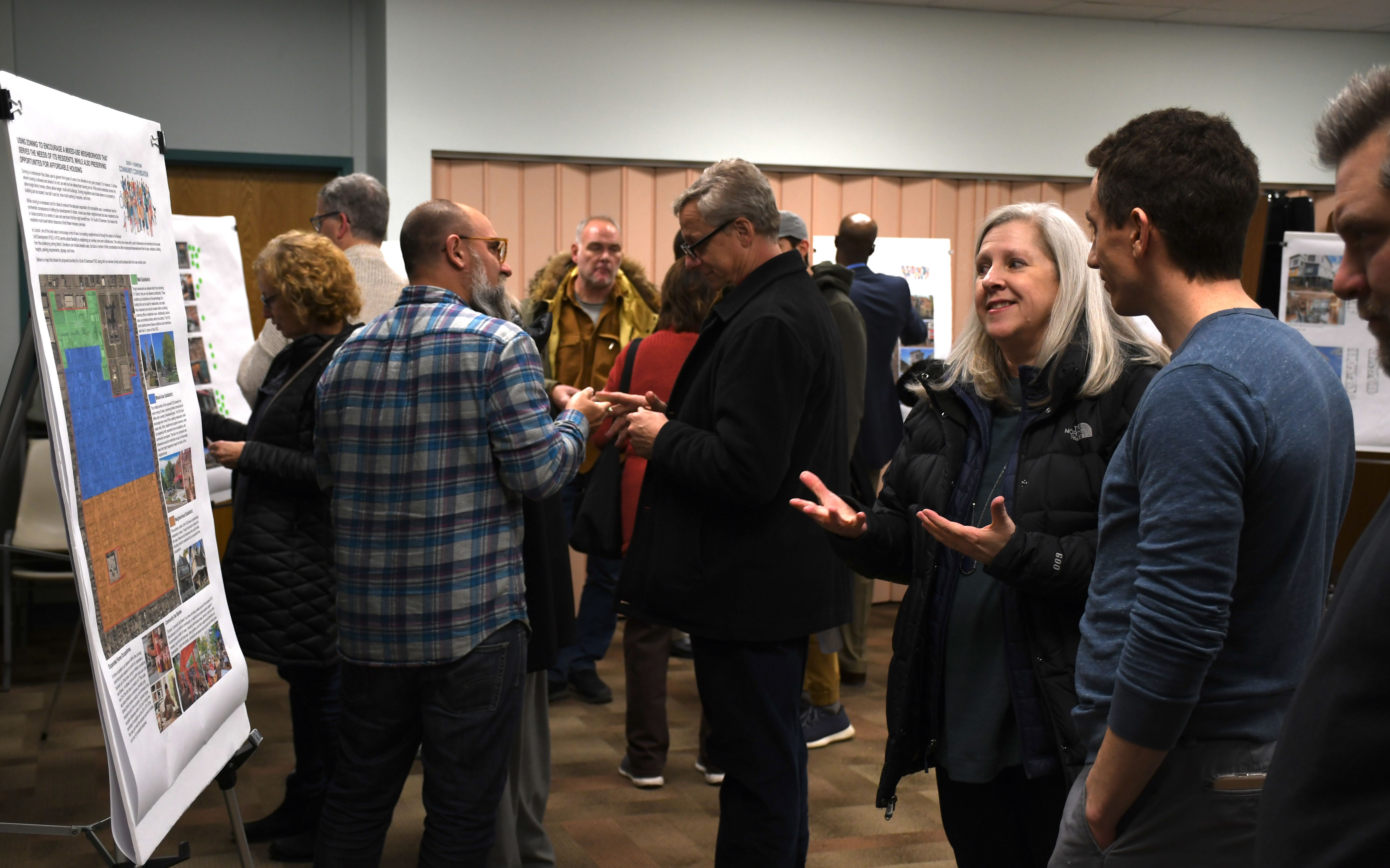 2019 was jam packed with events, meetings, and all manner of community building. We are excited to share with you some of our accomplishments. We can't believe how much happened in just 12 months, with less than 6 people on staff at any given time. Our organization like our community is small and mighty. We are grateful for all of the residents and community partners who helped us realize our vision this year. 
Neighborhood Engagement
     1. Knocked on 514 doors in South of Downtown, completed 85 surveys
     2. Hosted 5 Community Builder Workshops through Collective Impact Lincoln partnership
     3. Collaborated with Tugboat gallery on the Lincoln Bike Art Tour
     4. Created 2 community-led murals
     5. Created the first Bike Art Kiosk with BikeLNK
     6. Hosted two South of Downtown Community Conversations seeking resident input 
     7. Hosted 6 monthly litter clean ups, collecting over 300 lbs of trash and recycling
     8. 23 media spotlights in the Lincoln Journal Star, radio and TV 

Affordable Housing
     1. Purchased second problem property for affordable housing redevelopment
     2. Testified and gathered community support for Ordinance 19-52, rental registry ordinance
     3. SDCDO Affordable Housing subcommittee submitted Recommendation Report to the City of Lincoln
     4. Testified and gathered support for expanded tenant right protections at Nebraska State Legislature
Neighborhood Infrastructure
     1. New pavement for business parking at 11th & B Streets
     2. Secured funding to complete pedestrian lighting on 11th Street
     3. Resident Economic Opportunity
     4. Secured six new funding partners 
     5. Hosted 2 makers markets, engaging 35 vendors and 590 participants
Art Hub 
     1. Offered 12 free classes and workshops, totaling 123 hours of free programming 
     2. Hosted 12 Art walks, engaging over 973 participants
As we consider all that we learned in 2019 we want to share our goals moving into the new year.  You can expect to see movement on our housing projects, neighborhood infrastructure and digital inclusion. We are going to be scaling back and getting very intentional about our creative events and opportunities with a greater focus on creative placemaking. Check out the details below. 
Neighborhood Engagement
     1. Knock 1,000 doors by June 2020
     2. Have 8 voter registration-specific outreach events
     3. 3 Community Conversations
     4. 7 litter clean ups
     5. 3 block parties 
     6. Collaborate on Lincoln Bike Art Tour with Tugboat Gallery
Affordable Housing 
     1. Establish the Community Land Trust
     2. Redevelop 1105 E St and 1120 E St.
     3. Secure $500k DED grant for affordable housing
     4. Organize an affordable housing public awareness campaign
     5. Host "Evicted" exhibit and programming with community partners
Neighborhood Infrastructure 
     1. Alley improvement project
     2. Co-host community conversation on infrastructure w/ City of Lincoln
     3. Successfully adopt a redevelopment agreement for the South of Downtown focus area
     4. Complete a mural at 1235 S 11th St. 
     5. Expand services at F St Community Center 
Resident Economic Opportunity
     1. Increased resident access to internet, technology, and education
     2. 2 job fairs 
     3. 2 Makers Markets 
Art Hub
     1. Continue 2nd Friday art walks
     2. Continue free art-based classes and workshops
     3. Raise $10,000 for continued Art Hub programming