Place&Print: Sticking it to the Streets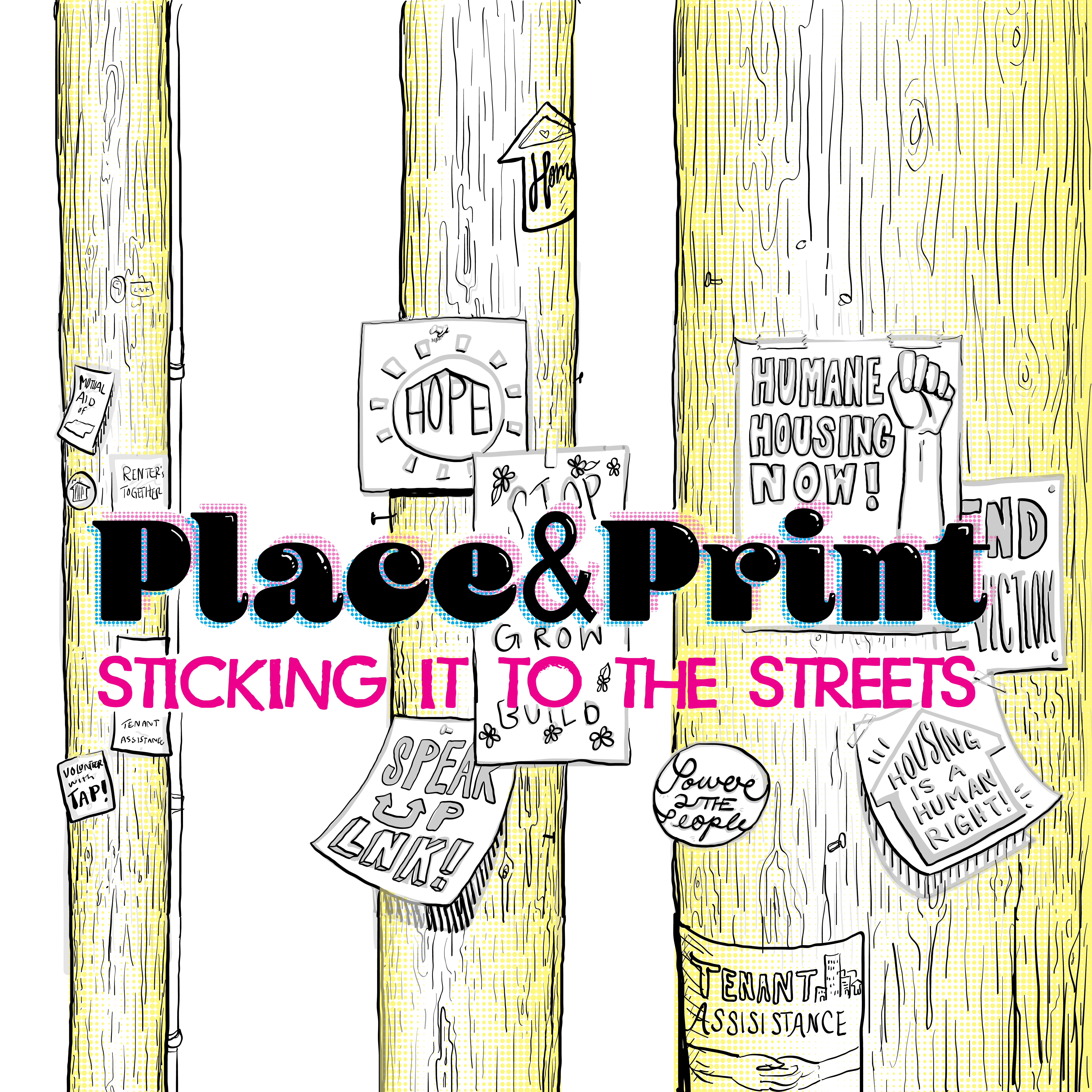 VIRTUAL DIY Screen Printing + Advocacy + Placemaking
Saturdays, 1:30 - 3 pm, January 9 - February 6
Register by January 4th!
In this workshop you will learn about the history of posters, advocacy in Nebraska, how to DIY screen print from home, wheatpasting, and a really important issue facing our city right now: eviction. At the end of the five weeks neighbors will have posters, stickers, patches, and yard signs that they can use to advocate on the issues they care about. Posters will be wheatpasted at a pop up art installation outside at 1120 E St, an apartment project by South of Downtown Community Development Organization. We believe art has tremendous potential to shape our built environment, policy and culture. We hope this workshop empowers residents to raise their voice and use their resources to advocate on the issues they care about!
This workshop is FREE FOR RESIDENTS in the Everett, Near South and South Salt Creek Neighborhoods. Residents are encouraged to donate at lincolnsouthdowntown.org/how-to-help for the cost of time and materials, if they are able. If you live outside of the neighborhoods you are welcome to participate if there is available room. You will be asked to contribute $75 to participate in the class if you require materials. If you live outside of the neighborhood and you do not require materials this workshop is $45. If you live outside the neighborhood you will be notified no later than Wednesday the 5th about whether there is space in the class.
Register by Tuesday, January 4th if you plan to use the free provided materials which will be dropped off to your home if you are a resident.