South of Downtown Makers Market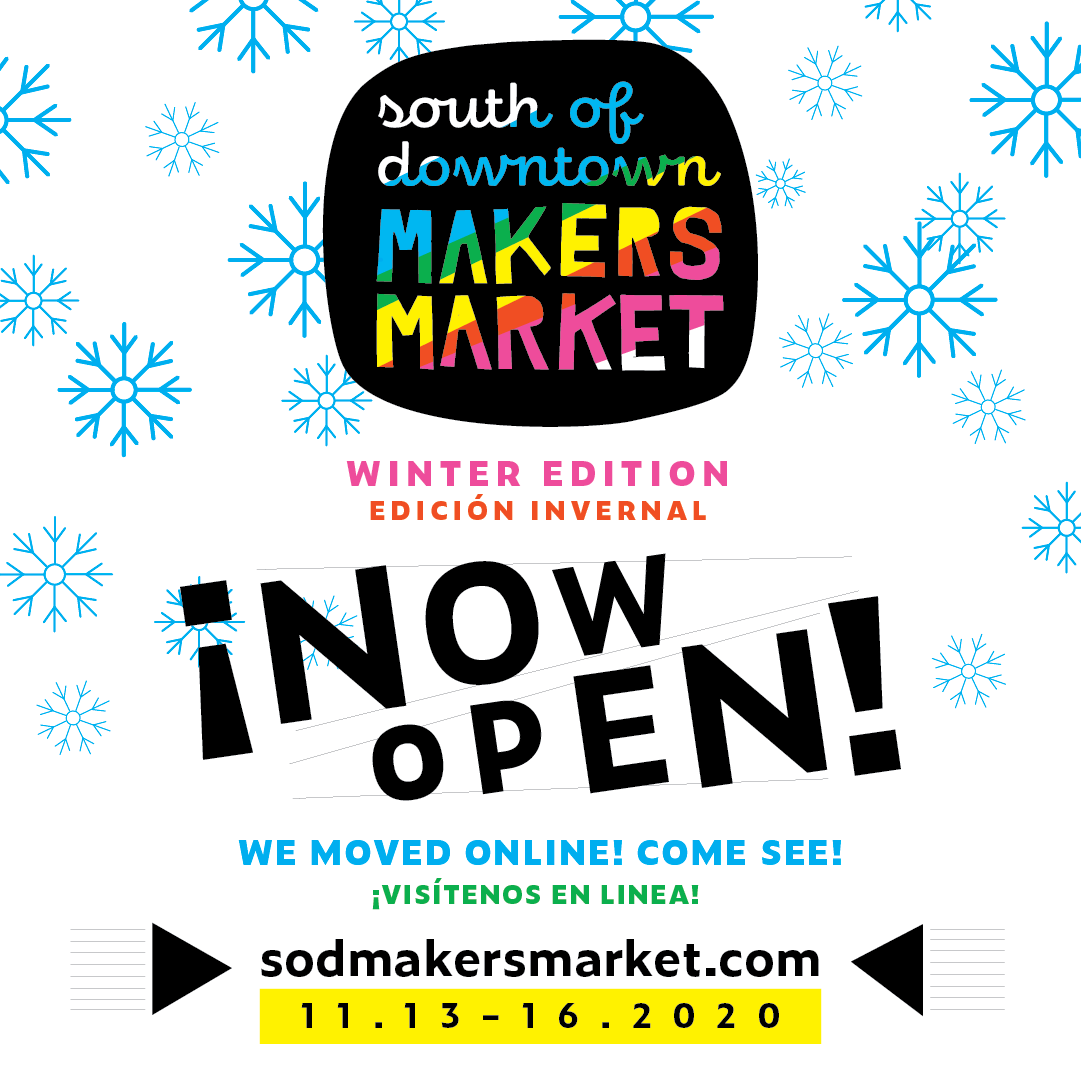 Explore products by over a dozen neighbors living in and around the South of Downtown focus area. There is everything from hot sauce, knits, original prints, jewelry, and accessories to edible jello art! Get a head of the holiday shopping and support your local economy:
Aspen, wire wrapped jewelry
Adria Chilcote, pottery
Lesley Darling, naturally dyed items+
Gretchen Demitroff, art, t-shirts, jewelry
Jello Artesano, edible jello art
Modern Basik, ceramics
Sakeena Tailoring & Design, masks
Nude Balm, natural lip balm
Jordan Rapp, fermented hot sauce
Ally + Ren, accessories and earrings
Sarah, knit/crochet animals
April White, felt pins, earrings, and charms
Explore maker profiles, buy directly from them or explore the shop. Go to www.sdmakersmarket.org any time Nov 14 to Nov 16. Check out the FAQ sheet on the website for more details about shipping, pickup and more.