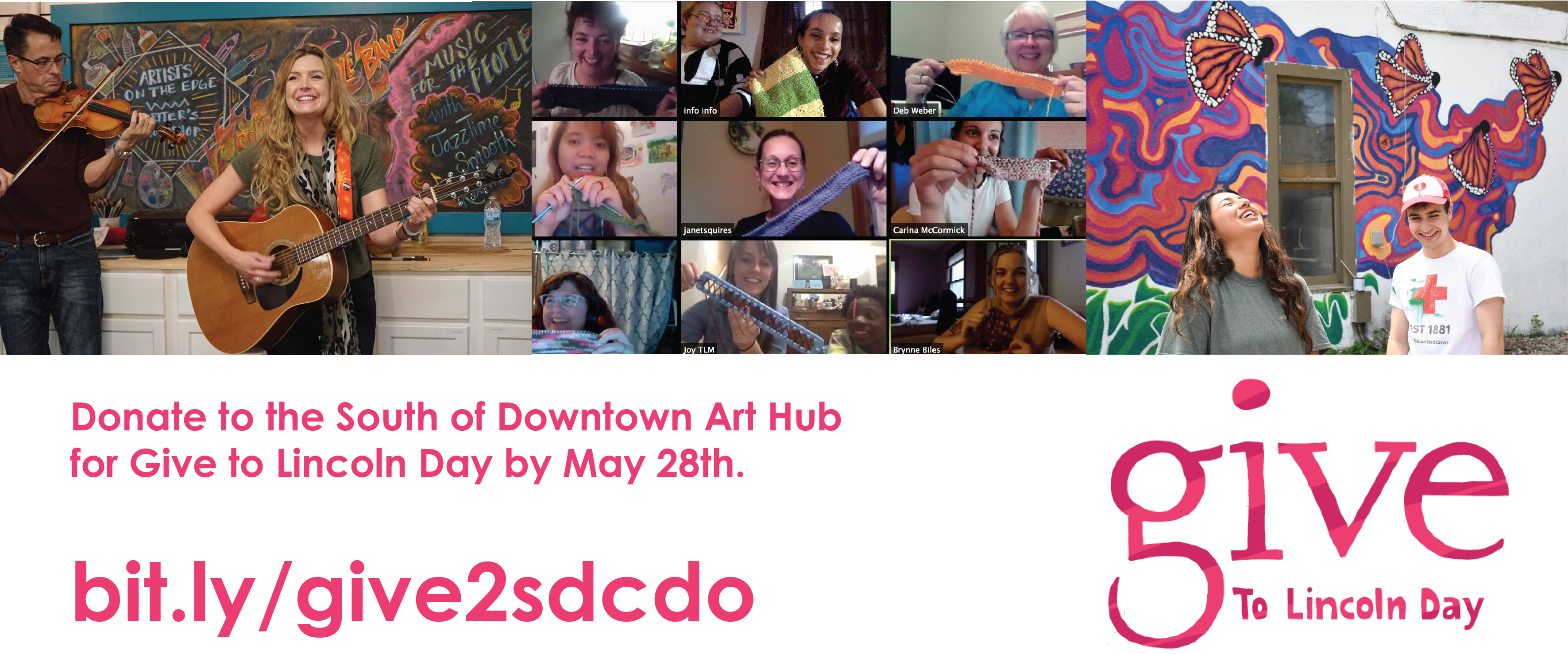 Support our work by donating on Give to Lincoln Day!
From now until Give to Lincoln Day on May 28th, you can donate to the South of Downtown Art Hub to help build opportunity and community pride in the Everett and Near South neighborhoods!
We at South of Downtown CDO are amazed every day at the vibrancy and resilience of the neighborhoods we serve. Our Art Hub is an intersectional space dedicated to enriching the lives of our neighbors through public art and placemaking, grassroots community organizing, and educational opportunity. All of our programs are born from the community so that our neighbors are active participants in shaping their own narratives and futures.
The neighborhoods we serve are home to many languages, and art has the power to speak to them all. Art is a universal form of human expression and connection, and with your help, we can use it to transform our social landscape. Your donation will help us build pride in our communities and develop sustainable solutions to the challenges our communities face.
At the Art Hub, we celebrate diversity. Folks from all over our neighborhoods come together to create, share, and learn. We host free, accessible programming for all ages, including our 2nd Friday Art Walks, Maker's Markets, mural projects, educational workshops, yoga classes, community meetings, and more.
Your contribution will allow us to:
Support local teaching artists
Provide materials for classes and community art projects
Increase accessibility through language interpretation
Expand our programming to reach all communities in the south of downtown neighborhoods
At the South of Downtown Art Hub, we believe that art has the power to transform not only the visual landscape but our social fabric.
In the words of Theaster Gates, a transformative artist in community organizing, "beauty is a basic human service," and it is one we are ecstatic to provide.