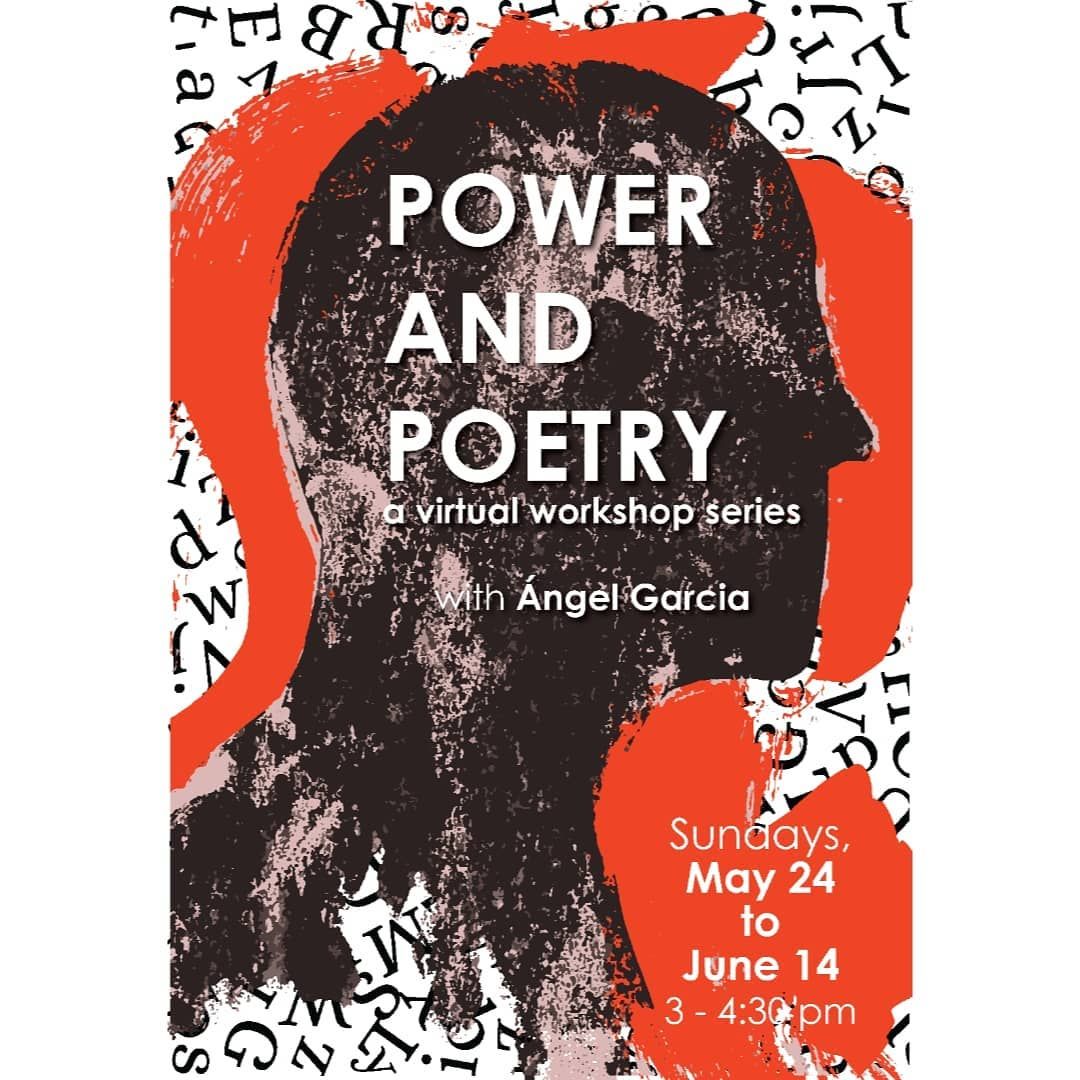 Power and Poetry, a four-week course taught by Ángel García, will focus on the importance of our neighborhoods and communities and the ways in which those places have shaped our lives. Together, we will explore our homes, our neighborhoods, and our communities to reveal what we enjoy about where we live and what we would want to change about where we live. We will explore various poetic techniques and forms, read poems from contemporary poets living in various places around the world, and use both visual images and our imaginations to write poems that tell the stories of our neighborhood. This course is open to all experience levels. While the course will be mostly taught in English, Ángel speaks both English and Spanish and will encourage students to write in their preferred language.
---------------
Poesía y poder, un curso de cuatro semanas impartido por Ángel García, se centrará en la importancia de nuestros vecindarios y comunidades y las formas esos lugares han moldeado nuestras vidas. Juntos, exploraremos nuestros hogares, nuestros vecindarios y nuestras comunidades para revelar lo que disfrutamos de dónde vivimos y lo que nos gustaría cambiar sobre dónde vivimos. Exploraremos diversas técnicas y formas poéticas, leeremos poemas de poetas contemporáneos que viven en varios lugares del mundo y usaremos imágenes visuales y nuestra imaginación para escribir poemas que cuenten las historias de nuestro vecindario. Este curso está abierto a todos los niveles de experiencia. Mientras que el curso será impartido en su mayoría en Inglés, Ángel habla Inglés y Español y alentará a los estudiantes a escribir en su idioma preferido.
------------------
If you have any questions or concerns do not hesitate to email at kat@lincolnsouthdowntown.org.