Community Builder Workshop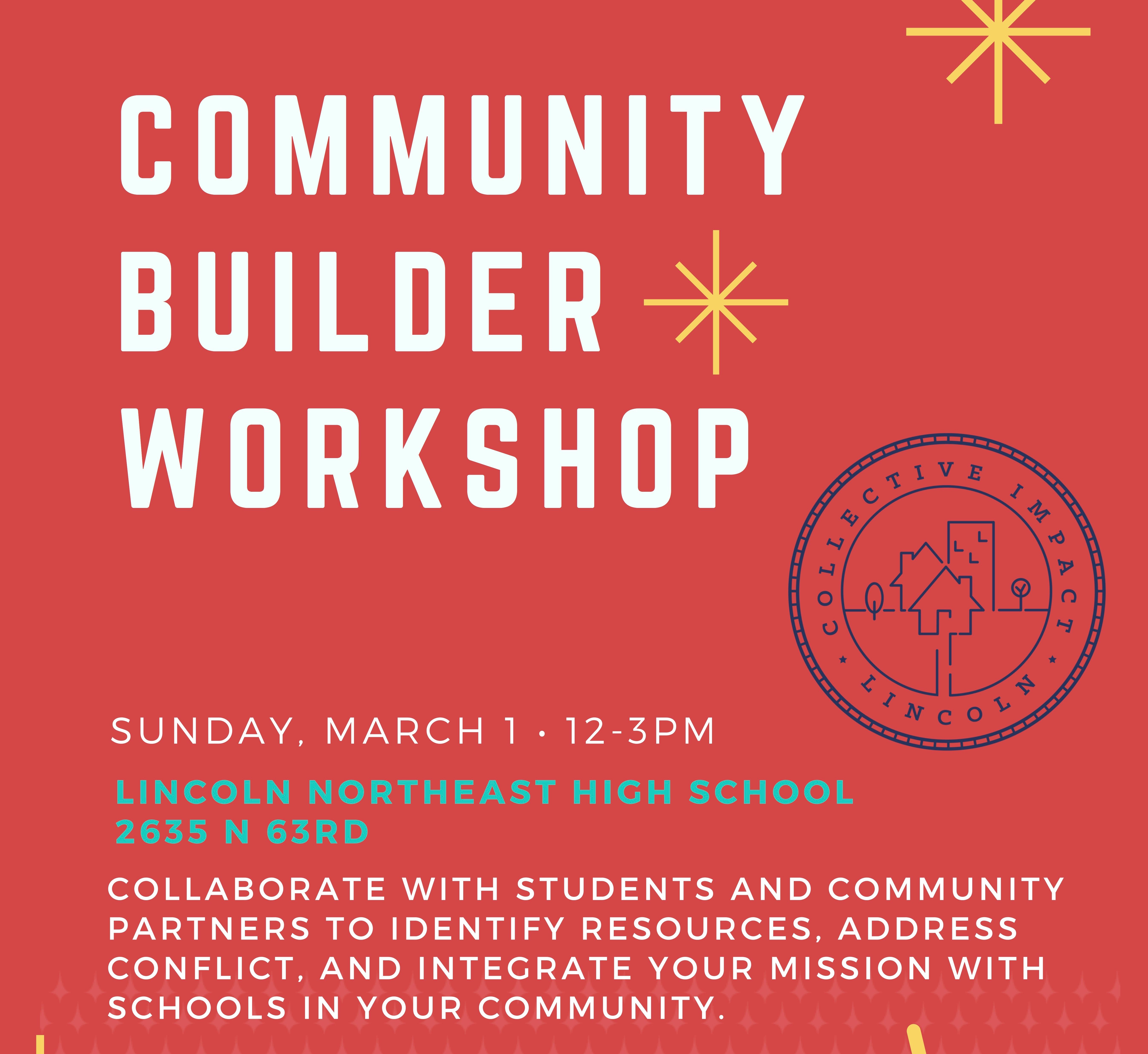 Collaborate with students and community partners to identify resources, address conflict, and integrate your mission with schools in your community. Collective Impact Lincoln and the High School Community Learning Centers are hosting a Community Builder Workshop for high school students and community members! We will build on our previous youth-focused CBW and highlight topics that were discussed to emphasize next steps for action. Lunch and childcare will be provided. Please register for the workshop at :http://bit.ly/march2020cbw
Registration: 11:30 to 12 pm
Program: 12 pm to 3 pm
Session 1
Panel Discussion with Students and Community Partners: Hear from Lincoln High, Northeast and Northstar students and community members on how to gather, collaborate, and address conflict when working on projects in a group or organization.
Lunch Break
Session 2
Choose Your Focus & Action Steps: Recap ideas and topics from the November workshop and map out action steps moving forward.
Session 3
Future Conversations: Let's discuss what we want to focus on for our next workshop and plan next steps!