Black Love, Black Futures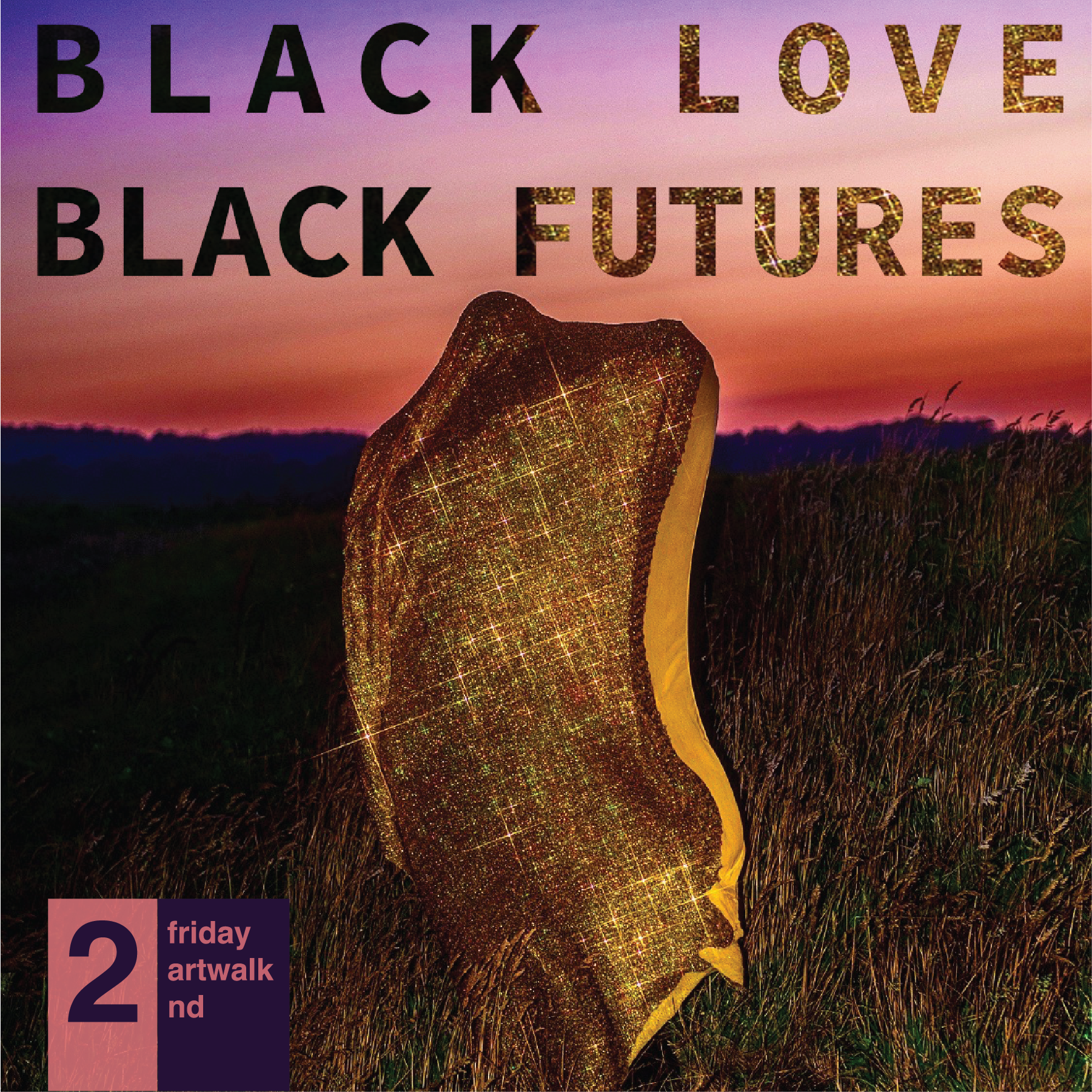 Artists: N8 DeVivo, Chas Hyman, Kat Wiese, Jevon Woods
Music, 6 - 7 pm: Pocket Change
Photobooth through out. Red or afrofuturist outfits encouraged!
Black Futures Month seeks to enable us to imagine an equitable world through afrofuturist mechanisms and radically free thinking. It was coined by the founders of the Black Lives Matter movement, Alicia Garza, Patrisse Cullors, Opal Tometi, as an expansion and addition to Black History Month. However, we can't talk about black futures without talking about black love. Black love is more than romance, it's about loving yourself and your body in contexts that might assault you. In A Burst of Light: And Other Essays by Audre Lorde, she states, "caring for myself is not self-indulgence… It is self-preservation, and that is an act of political warfare."
In a series of self-portraits by artist N8 DeVivo you will see what they call "moments of finding beauty in [themselves], it's the times [they've] failed, it's [them] reaching for a God and finding them within." In the works of Chas Hyman you'll discover "a world... where black women are free." Kat Wiese makes space to think about colorism and the definition of black beauty. Jevon Woods is unapologetically critical and celebratory in his rendering of black life and legends. These contemporary African American artists fiercely explore the meaning of blackness and the beauty within it.