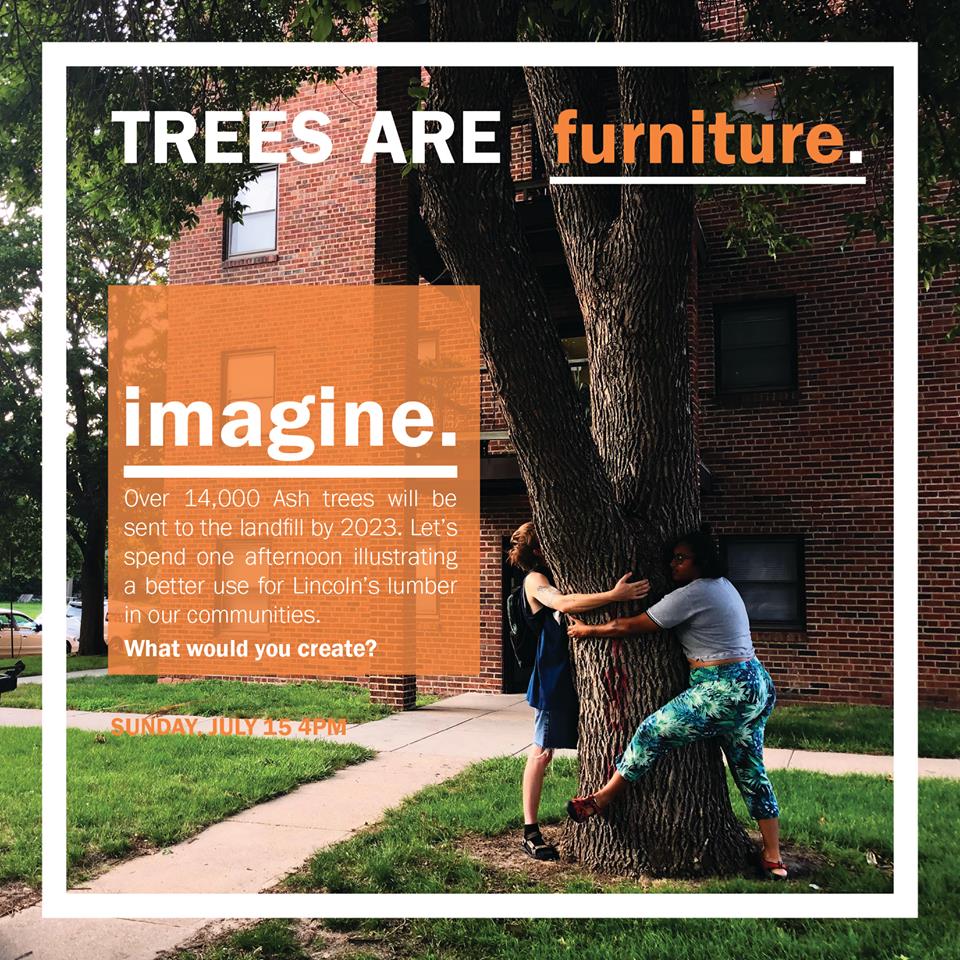 Celebrate the life of the ash trees along F Street before they come down!
We want to inspire a mindful use of Lincoln's removed Ash Trees by promoting creative solutions to community needs -- through utilizing urban lumber beyond conventional wood-chipping and landfill disposal.
Come spend an afternoon illustrating the needs that Ash wood could serve in your neighborhood by helping us label and paint 10 trees along the F Street corridor.
Sign-up Here: https://goo.gl/forms/G2jXx3WwcAYSghFt1