First Friday at F Street!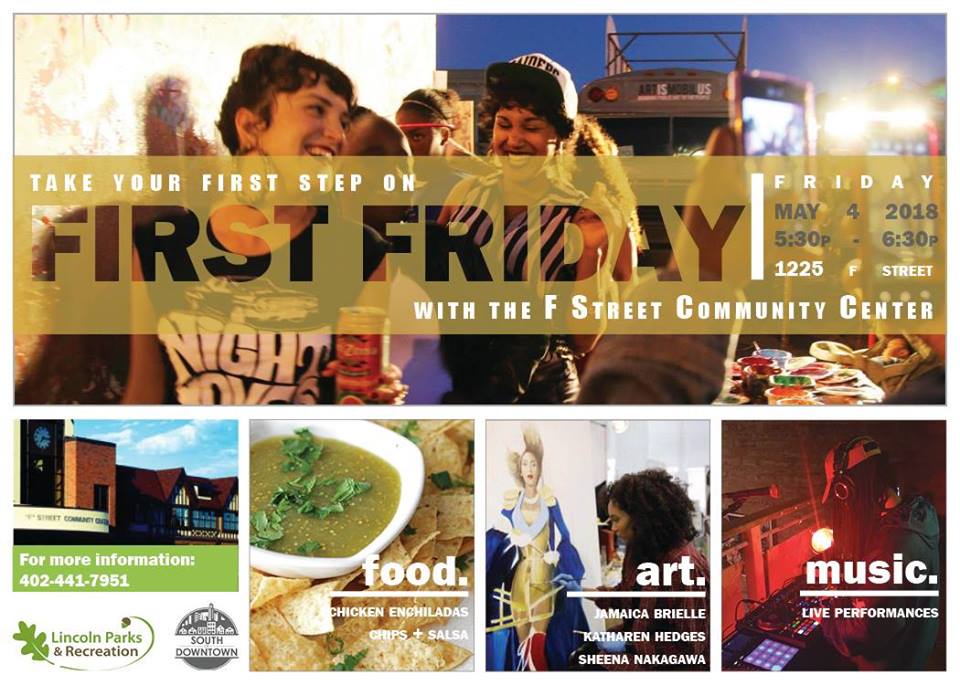 Take your first step on First Friday with F St!
South of Downtown is teaming up with Duane Wunderlich at the F Street Community Center to bring an evening of all-ages fun to the Near South and Everett Communities! We're hosting some local celebs such as:
Jamaica B. Wilson, a stunning artist, and talented model.
Katharen Hedges, an advocate through her ground-breaking print-making and community mentorship.
Sheena Nakagawa, a free-lance illustrator specializing in stylized portraits.
Not to mention - a wonderful meal from our host Duane, free of charge: Chicken Enchiladas, Chips, and Dip!
We hope you join us! Bring your family - or your friends - or just hang out and get to know the folks around you. The women being featured here are making differences in your community that we'd love to share!
Spend a little time at F Street before your night out on the city! We'll make the first step worth taking!