Reclaim Your Neighborhood: 1105 E St.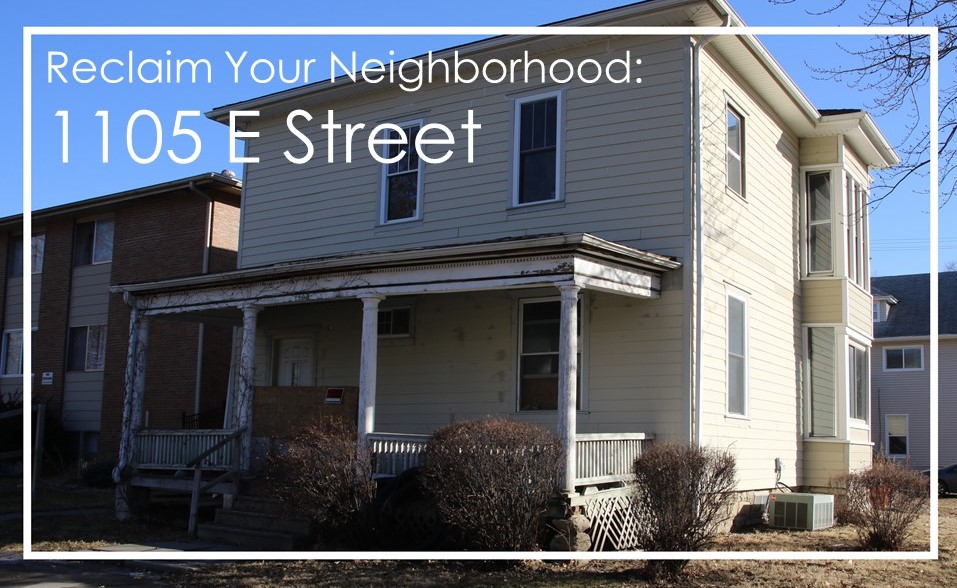 YOUR NEIGHBORHOOD NEEDS YOUR VOICE
Our neighborhood is rich with history, but what do we do when that history hasn't been maintained? 1105 E St. is in disrepair and we have an opportunity to make it work FOR the community. To do that, we need your voices -- what do YOU want to see here? How do you want it to work for YOUR community? Come ready to share your ideas and start this conversation to make your neighborhood work for you. We'll start at our new office on the corner of 11th & B (1301 S 11th St.) and migrate over to 1105 E Street to continue the conversation. See you soon!
------------------------------------------------------------------------------
South of Downtown CDO is proud to present "Reclaim Your Neighborhood", an ongoing series of community forums to engage residents in the community. We hope that these monthly discussions can guide the mission and vision of South of Downtown CDO goals and activities. We need your voice to make this a collective conversation about the future of our neighborhood. Will you join us in building and preserving our community?